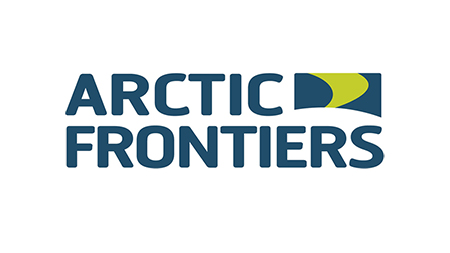 Update – Arctic Frontiers goes Online
11. September 2020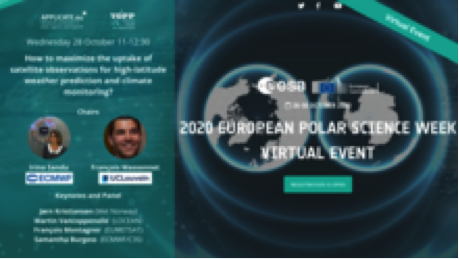 YOPP-APPLICATE Virtual Session on Satellite Observations for High-Latitude Numerical Weather Prediction
11. October 2020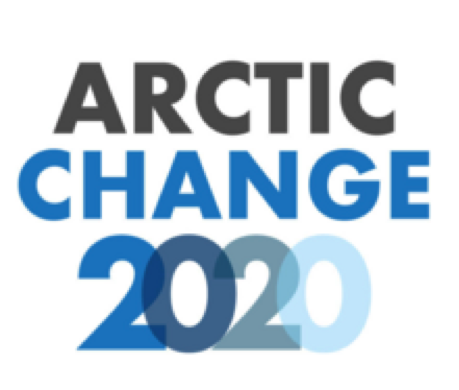 From 7 to 10 December 2020, the Arctic Change Conference 2020 will take place. While usually held as a face-to-face meeting around Canada, this year's ArcticNet annual science meeting will be organized completely virtual. A YOPP-related session chaired by PPP-SERA members Gita Ljubicic and Jackie Dawson will be part of the program. Abstracts to contribute are due on 8 September 2020.
The Arctic is experiencing an unprecedented change. Circumpolar nations face an increased demand to enhancing their observational capacity and to better understanding Arctic processes to ensure availability of all information needed to support evidence-based policy and decision-making. Science and knowledge mobilization play a pivotal role in this process.

A major goal of the Canadian Network of Centres of Excellence (NCE) ArcticNet is to engage Inuit organizations, northern communities, universities, research institutes, industry as well as government and international agencies as partners in the scientific process and the steering of the network. What started as the first Arctic Change conference in 2008 in Québec has developed into one of the largest trans-sectoral international research conferences. The 2020 online-only meeting is the fourth Arctic Change conference to bring together the world's foremost northern scientists to discuss the emerging global challenges and opportunities to face them.

Co-chaired by PPP–SERA members Gita Ljubicic and Jackie Dawson, the Year of Polar Prediction is participating in the Arctic Change 2020 conference with the session entitled 'Tailoring Polar Weather, Water, Ice, and Climate Information and Services to Address Diverse User Needs'. It is the third of a series of sessions that Ljubicic and Dawson so far have organized for ArcticNet where various initiatives that tailor, translate, or adapt current weather, water, ice and climate (WWIC) information and services are invited to present how to suit the diverse user needs. This time, focus is on "Arctic or Antarctic examples and experiences with tailoring polar WWIC information and services" in a range of, amongst others, the following sectors: subsistence hunting and harvesting, fisheries, shipping, tourism or aviation.

Find more on the YOPP session here. An overview of all Topical Sessions at the Arctic Change 2020 Conference can be found at https://arcticnetmeetings.ca/ac2020/topical-sessions. Abstract submission is due on 08 September, 2020 at midnight EDT. Final decision notices will be sent to authors by Friday, September 25, 2020. For submission guidelines, go to https://arcticnetmeetings.ca/ac2020/call-abstracts.

ArcticNet Network of Centres of Excellence and partners warmly invite the global Arctic community to join the conference – from wherever you are. For further information, visit https://arcticnetmeetings.ca/ac2020/.
by Laura Huessner and Kirstin Werner