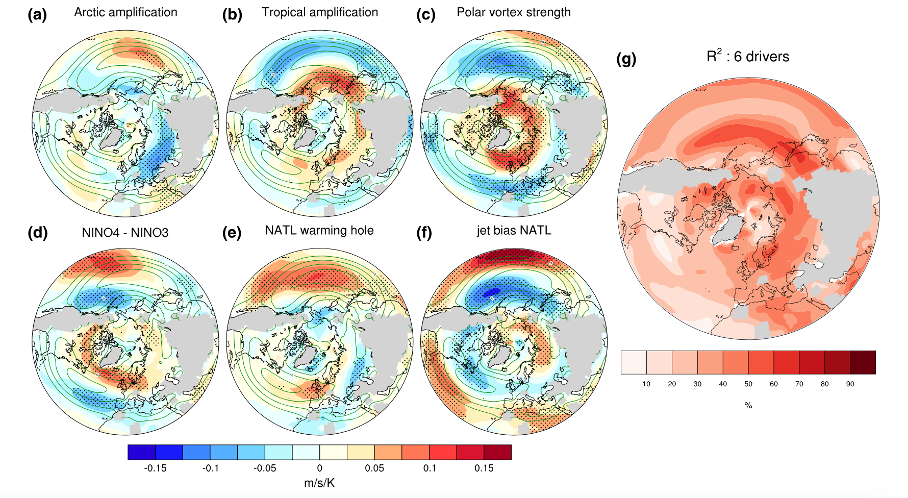 Drivers of the Northern Hemisphere Eddy-Driven Jet Change in Comparison between CMIP5 and CMIP6 Models
22. February 2021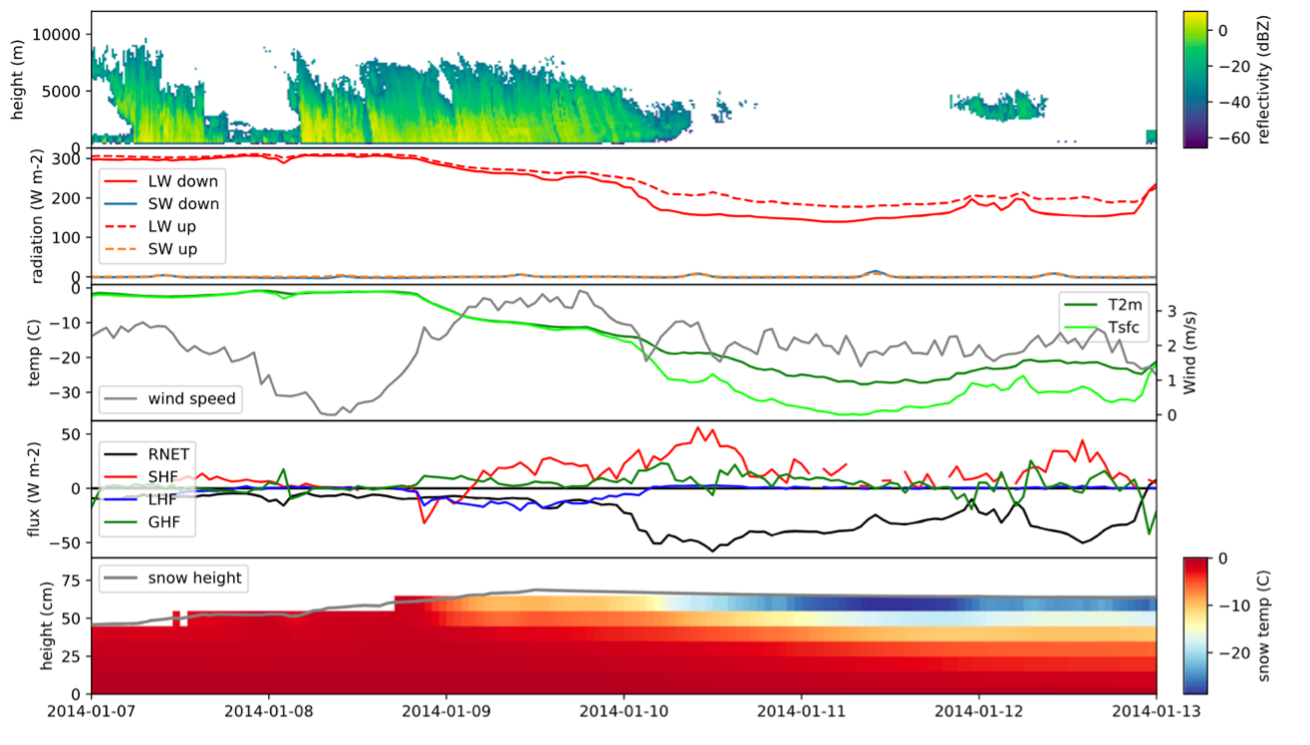 Measuring the Impact of a New Snow Model Using Surface Energy Budget Process Relationships
26. March 2021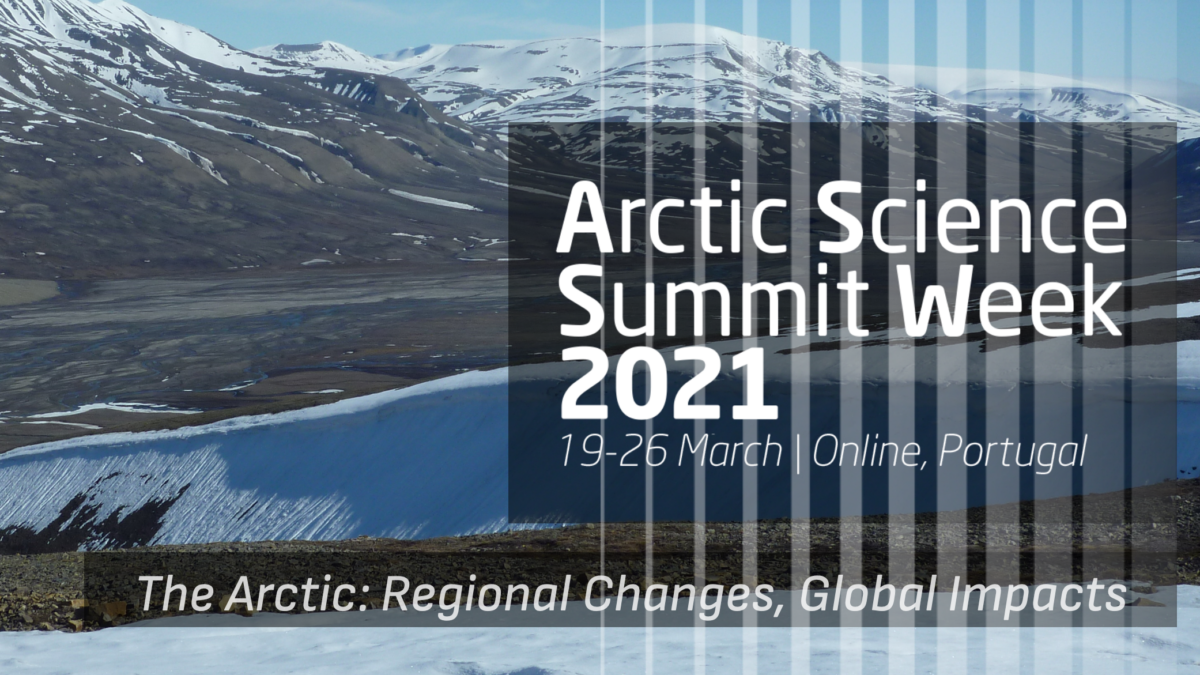 In just a few days the 2021 edition of the Arctic Science Summit Week (ASSW) will officially start, gathering scientists, early career researchers, stakeholders and decision makers to meet (virtually) and discuss achievements and updates on Arctic research. As most of the meetings in the last year, the ASSW 2021, originally planned to take place in Portugal, has been moved online to respond to the COVID-19 pandemic.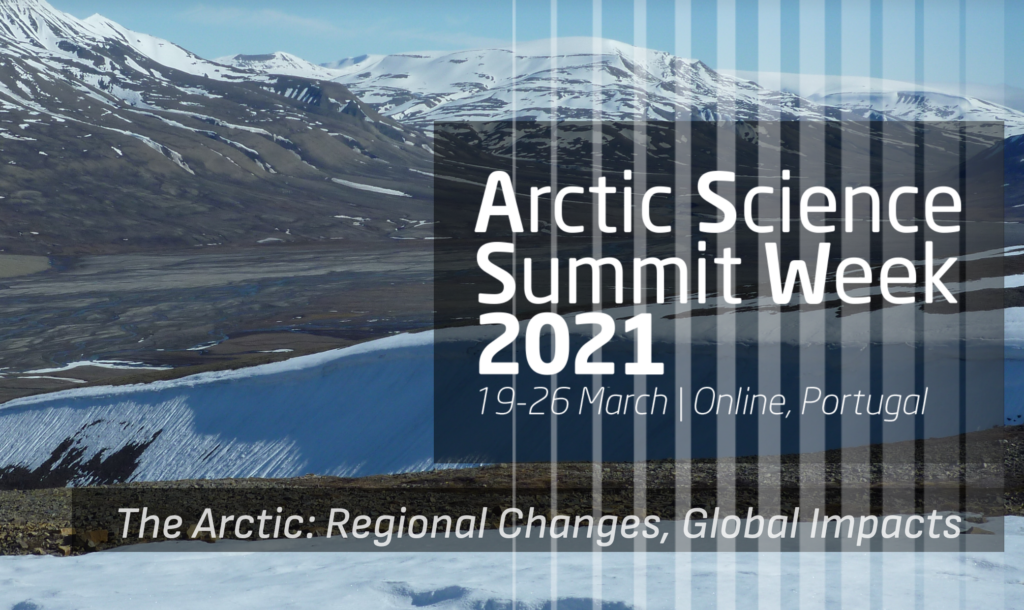 On Wednesday 24 March 2021 the session on "Arctic Climate Change and its Impacts on Weather and Climate in the Midlatitudes", co-organised by APPLICATE, INTAROS and Blue-Action projects, will start at 8:00 GMT. This session will bring together research scientists from a diverse range of disciplines and projects, including EU Polar Cluster projects, as well as stakeholders from around the globe. The aim is to exchange knowledge and share experiences and novel results on how Arctic's warming influences weather and therefore impact human activities, in midlatitudes.
All the information on the session and the whole programme of ASSW21 can be found on the event's website. Remember to get involved with us on social media tagging @applicate_eu on Twitter!
Arctic Climate Change and its Impacts on Weather and Climate in the Midlatitudes Conveners: Thomas Jung (Alfred Wegener Institute), Yongqi Gao (Nansen Environmental and Remote Sensing Center) and Guokun Lyu (University of Hamburg)
08:00 – Introduction by the conveners
08:05 – A clear role of Arctic sea ice loss for the winter warm Arctic cold Eurasia trend, Rohit Ghosh, Elisa Manzini, Yongqi Gao, Guillaume Gastineau, Annalisa Cherchi, Claude Frankignoul, Yu-Chiao Liang, Young-Oh Kwon, Lingling Suo, Jennifer V. Mecking, Tian Tian and Ying Zhang
08:20 – Arctic sea-ice loss intensifies the aerosol transport to the Tibetan Plateau, Fei Li, Xin Wan, Huijun Wang, Yvan Joseph Orsolini, Zhiyuan Cong, Yongqi Gao and Shichang Kang
08:35 – Arctic-midlatitude linkages: role of sea ice loss versus full Arctic amplification, Yannick Peings, Zack Labe and Gudrun Magnusdottir
08:50 – Direct observations of Arctic-midlatitude connections, James Overland, Baek-Min Kim and Yoshihiro Tachibana
09:05 – Making advanced Arctic predictions a reality: the APPLICATE project, Thomas Jung
09:20 – Possible linkages of Arctic Oscillation on Siberian high and impact on the climate of the Maritime Continent, Muhammad Akmal Amani Bin Ahnuar, Sheeba Nettuknady Chenoli, Azizan Abu Samah and Mohd Fadzil Firdzaus Bin Mohd Nor
09:35 – Open discussion on orals and posters
E-Posters in this session
Increasing occurrence of heat waves in the terrestrial Arctic and middle latitudes, Luca Pozzoli , Srdan Dobricic, Simone Russo, Julian Wilson and Elisabetta Vignati
Re-emergence of SST anomalies as an important source of predictability of wintertime sea ice cover in the Barents Sea, Pawel Schlichtholz
Wind conditions in the summer seasons in the Arctic region of Oscar Land II (NW Spitsbergen) in the period 1975-1989, Rodrigo Rudge Ramos Ribeiro