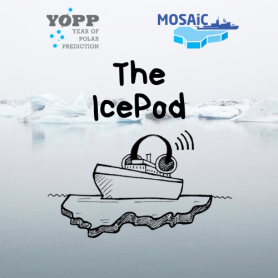 The IcePod – the Podcast about Polar Science and the People
11. April 2020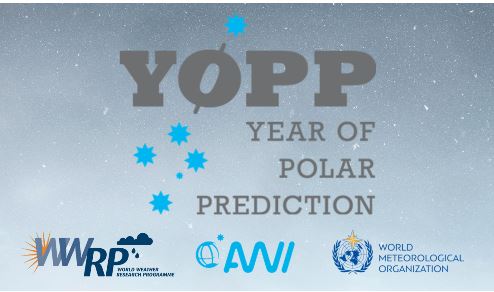 The IcePod – the Podcast about Polar Science and the People
17. April 2020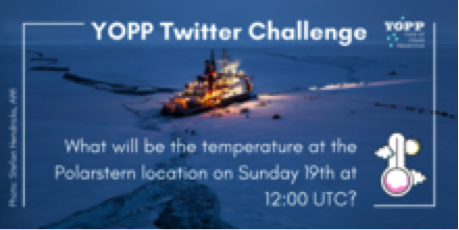 A first Year of Polar Prediction Targeted Observing Period (TOP) was identified during this past Easter Weekend. A warm and moist air intrusion coming from the Atlantic is expected to reach the MOSAiC camp in the central Arctic by the weekend. We invite the community to provide forecasts of surface temperatures at the Polarstern location for Sunday, 19 April, 12 UTC.
During this past winter season, the YOPP Processes Task Team led by the Swedish professor Gunilla Svensson has been tasked to define the YOPP Arctic Targeted Observing Periods aligned to the MOSAiC one-year drift through Arctic sea ice. The Task Team has endured a long wait, as an unusually zonal circulation allowed one cyclone after the other to pass the Atlantic towards Europe without guiding much moisture towards the pole. Finally, over the Easter weekend, forecasts suggested that an intrusion was about to occur in the Atlantic sector and is likely to cross the MOSAiC platform on its way towards the pole. A band of low atmospheric pressure formed by initially two distinct low-pressure systems located east of Greenland and over Scandinavia, respectively, joined by high pressure over Scandinavia to the east, building the canonical pressure dipole that channels warm, moist air high into and possibly across the Arctic. Over the next few days, forecasts suggest that this flow will transport warm air from Eurasia across the Arctic ocean passing over Svalbard and the current location of Polarstern. The air mass will pass the North Pole on the Siberian side and then bend towards Alaska as it leaves the Arctic Ocean.

A number of observational sites along the pathway such as the Finnish station Sodankylä, the German-French AWIPEV station in Ny Alesund, Svalbard and Egilssta∂ir, Iceland have increased their radio sounding frequency to up to four weather balloons per day to get the best possible coverage of the event. From Polarstern, radiosondes are launched every six hours during the entire MOSAiC campaign. In addition, the MOSAiC sounding staff launches in 3-hour slots whenever feasible, depending on workload and other ongoing activities.

We invite the polar prediction community to provide forecasts of surface temperature that will reach the Polarstern location on Sunday, 19 April, 12 UTC. Please submit your forecast on twitter @polarprediction. The winner of this challenge will be invited to explain their predictive approach in one of the coming episodes of the Year of Polar Prediction podcast The IcePod. 
by Felix Pithan and Kirstin Werner