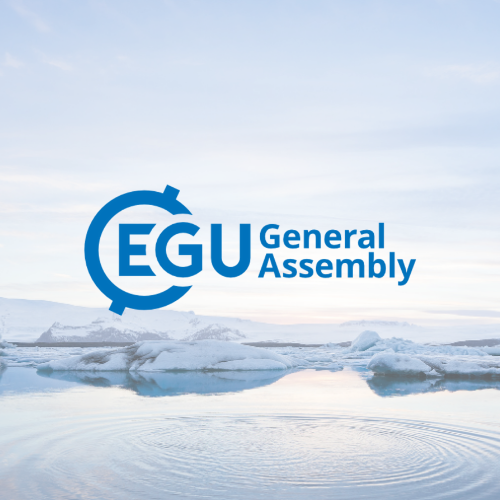 #vEGU21: Engage • Discover • Inspire
8. January 2021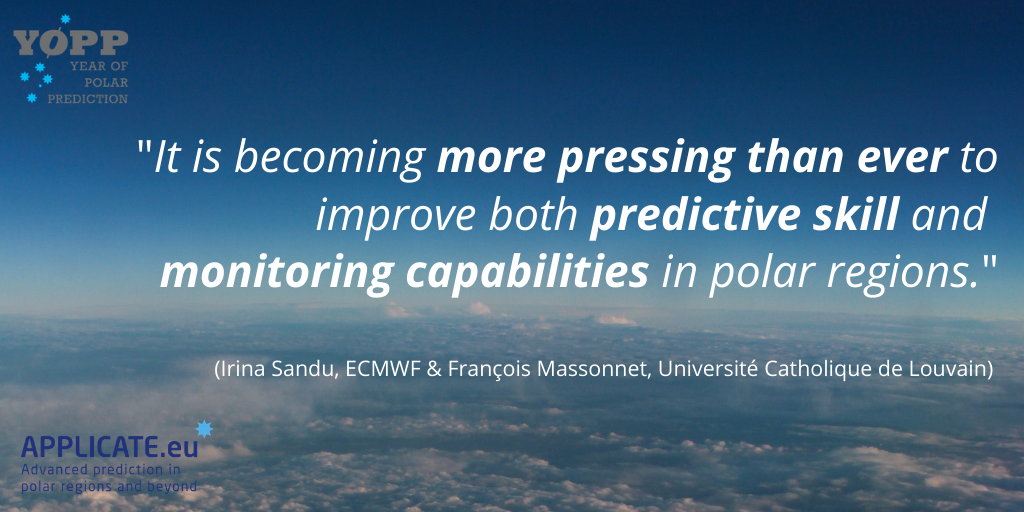 Insights into Polar Observing Systems Using Numerical Models
25. January 2021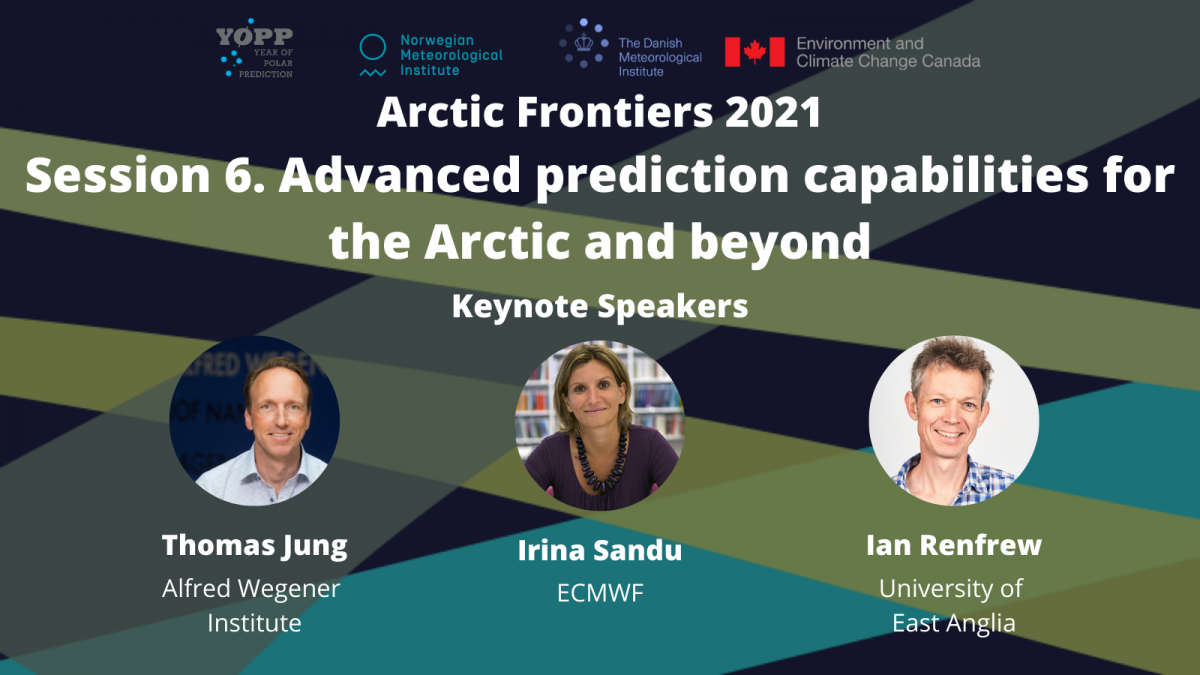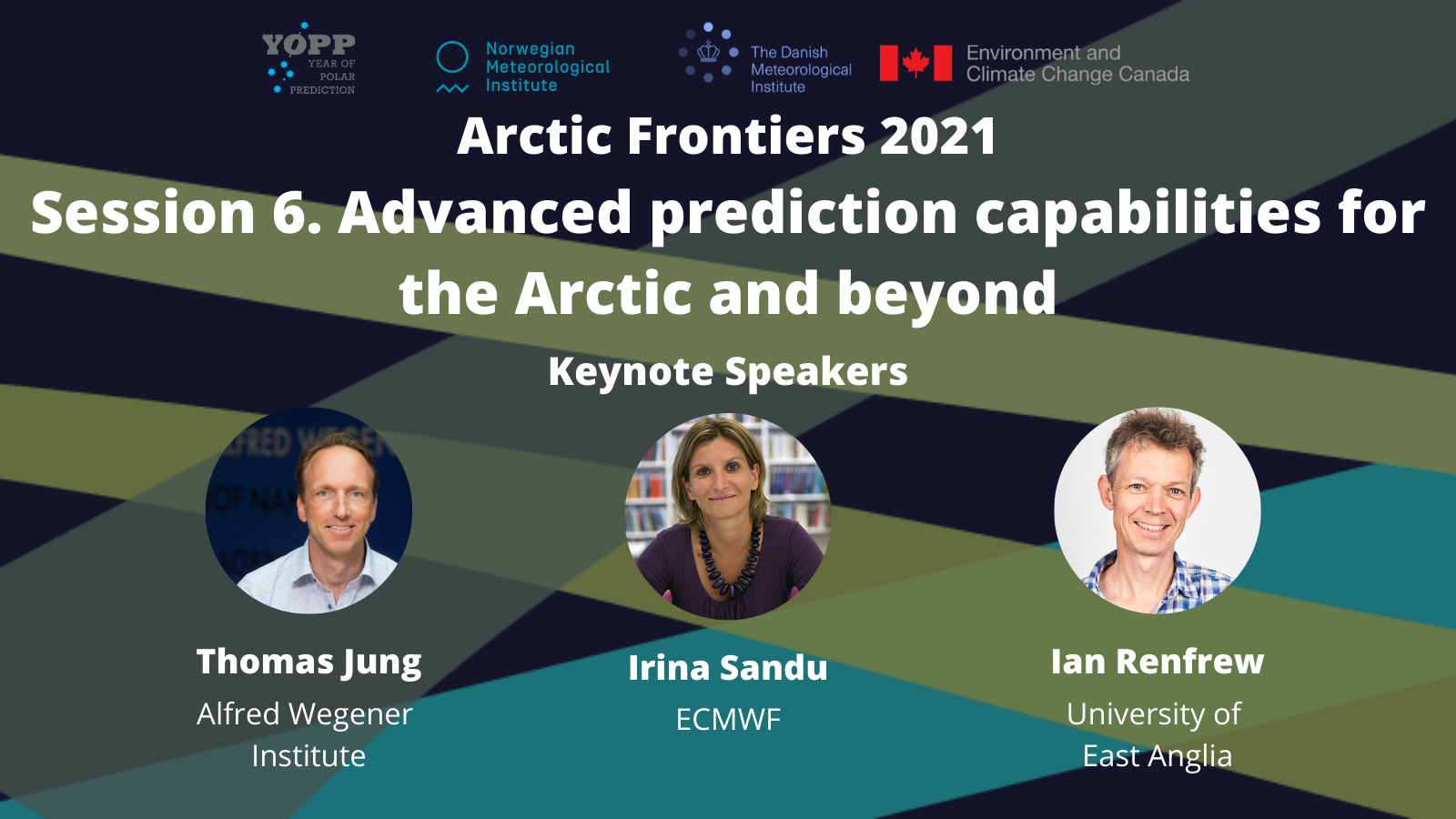 On 1-4 February 2021 the annual conference "Arctic Frontiers" will take place in a new online format. To guarantee the chance to scientists, decision-makers, indigenous people and industry representatives to meet and renew collaborations and dialogues, the setting for this year's event will not be the traditional one in Tromsø, Norway, but the online platform myOnvent. A rich programme spans across the different realms of life in the Arctic, from health and social issues to scientific and economic perspectives, and promises engaging and relevant conversations among participants, presenters and stakeholder.
This year, a session dedicated to "Advanced prediction capabilities for the Arctic and beyond" has been organized by the Year of Polar Prediction together with MET Norway, Danish Meteorological Institute and Environment and Climate Change Canada. Among confirmed keynote speakers are APPLICATE coordinator Thomas Jung, discussing Prospects for Polar Prediction, and Irina Sandu, Executive Board member in APPLICATE, who will present on Challenges and Opportunities for Improving Weather Forecasts and Climate Reanalysis in the Arctic and Beyond. Ian Renfrew from the University of East Anglia will talk about Air-Sea-Ice interaction over the Sub-Polar North Atlantic.
The full programme with information and link to the sessions can be browsed here. You can register to take an active part in the discussions via the portal at this link.